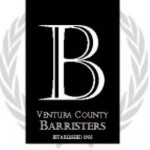 VC Barristers in association with the VCBA/VLSP, Inc.
Presents
The Annual Wine and Cheese Mixer
A Special Event to Promote the Mentor Program*
Thursday, August 18, 2011
5:30 p.m.
Location:
Ferguson Case Orr Paterson LLP
1050 South Kimball Road, Ventura
Please RSVP by calling or e-mailing the VCBA office (805 650-7599; bar@vcba.org)
by August 15, 2011.
*The Mentor Program pairs Barristers with experienced attorneys in requested fields. This event is open to anyone already involved with the program, or interested in participating as a mentor or a mentee. We urge all Barristers and interested attorneys to join us. There is absolutely no MCLE associated with this event. Come for the delicious wine and cheese, a chance to network with other attorneys and to find out about our program.
Sound like fun? We think so!
The Wine Rack, formerly Weaver Wines, will be pouring small production boutique wines that are organic or sustainably farmed. This is a complimentary tasting for all to enjoy. They are also raffling off a private party in the C-Street Cellar… so make sure to drop your card to win a private wine party for 4 people.
Anacapa Brewing Co. will be providing complimentary beer for your enjoyment.