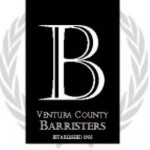 Q: What did one bowling pin say to the other bowling pin?   
A: Hey, you're a knock out!
Barristers' Bowling Night is July 19 and the competition is heating up. Rumor has it that bowlers from AKWB have been practicing for months to take on the 2010 winner, the A to Z law firm, for the coveted bowling ball trophy. This year Barristers are asking everyone for a $5 donation to Make-A-Wish Foundation of the Tri-Counties. Want more competition? The 3-on-3 Basketball Tournament is set for Oct. 8. Don't worry, lawyers have their own division. See ciymca.org/ventura for all the information.

By Kathryn Pietrolungo is an associate at Anderson Kill Wood & Bender in Ventura and the unofficial historian of the Barristers.