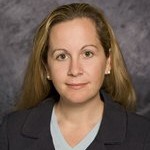 Ferguson Case Orr & Paterson in Ventura is excited about adding its newest partner, Meghan B. Clark, to the firm as of April 1, 2011.  A Ventura County native, Ms. Clark graduated from U.C.S.B., earning her bachelor's degree in only three years. She was accepted to law school at age 20 and earned her law degree from Gonzaga University School of Law in Spokane, Washington, where she was associate editor of the Gonzaga Law Review and graduated with honors in 1998.
Meghan is a past Barristers' president, past representative to the California Young Lawyers Association, past member of the Ventura County Bar Association Board of Directors, member of the Board of Counselors for California Lutheran University and the Vice Chair of the East Ventura County Employers' Advisory Council. Meghan will continue to practice primarily in the areas of writs and appeals, employment law, and general counsel. As of April 1, 2011, Meghan's e-mail address will be: mclark@fcoplaw.com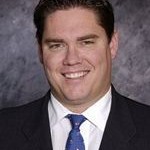 Hathaway Perrett Webster Powers Chrisman & Gutierrez is also adding another attorney on April 1, 2011, Brook J. Carroll. After earning a B.A. in political science with honors from the University of Arizona, Mr. Carroll earned his law degree from Loyola Law School in 2000.   Brook is a board member of the Ventura County Trial Lawyers Association and the East Ventura County Employers Advisory Council.  Mr. Carroll will continue his civil litigation practice with an emphasis on employment law and business litigation cases.