The Oxnard Financial Plaza law firm of Arnold Bleuel LaRochelle Mathews & Zirbel LLP is pleased to welcome two new attorneys:  Maria L. Capritto is now an associate of the firm and Dean W. Hazard is Of Counsel to the firm.
Mr. Hazard received his Bachelor's Degree, Cum Laude, from U.C.L.A. in 1978 and his J.D. from U.C.L.A. Law School in 1982.   For nearly 30 years, Mr. Hazard has specialized in the practice areas of personal injury, real estate and business litigation.   Mr. Hazard is a past President of the Ventura County Trial Lawyers Association and a past board member of the Ventura County Bar Association.  He is the current chairman of the County Bar Association's Client Relations Fee Dispute Committee.  Mr. Hazard will continue to focus his practice on civil trials and litigation with an emphasis in business, real estate and personal injury matters.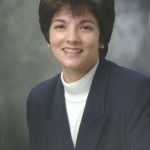 Ms. Capritto received her Bachelors degree in Business Administration and Accounting from California State University, Northridge in 1983.  Ms. Capritto went on to become a Certified Public Accountant in 1986 and later received a Masters of Science Degree in Taxation from Golden Gate University.  After practicing as a CPA for 12 years, Ms. Capritto attended Ventura College of Law and received her J.D. in 1997.  For the past 15 years Ms. Capritto's law practice has emphasized estate planning, probate and trust administration, conservatorships, guardianships, elder law and tax law.   Ms. Capritto is currently a member of the Board of Directors of the Ventura County Bar Association, a member of the Executive Committee of the Probate Section and a member of the Southern California Council of Elder Law Attorneys.  In the community, Ms. Capritto has served as President of the Ventura Boys and Girls Club, President of Elderpride, Inc. and Chairperson of the Leadership Ventura Advisory Committee of the Ventura Chamber of Commerce.  Ms. Capritto will continue her law practice as a member of the firm's Probate and Estate Planning Department.
The Law Offices of Heywood G. Friedman  of Westlake Village proudly announces its hiring of two associate attorneys.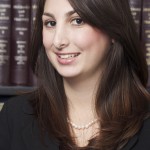 Julie E. Sarto, Esq., received her Juris Doctor  degree from Chapman University School of Law and was admitted to the Bar in December, 2010.  While in law school, Ms. Sarto served as the senior articles editor for the Chapman Law Review.  As an undergraduate, Ms. Sarto attended the University of California, Santa Barbara where she studied political science and global peace and security. Ms. Sarto is actively involved in the community and has volunteered hundreds of hours with the Legal Aid Society. Ms. Sarto participates in the firm's insurance law and workers' compensation defense practices.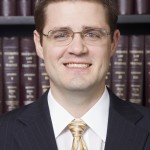 Justin T. Barkowski, Esq., graduated cum laude from Pepperdine University School of Law and was admitted to the Bar in December, 2010. During his time at Pepperdine, Mr. Barkowski received the Ronald Sorenson Award for Best Student Article and served as the literary citation editor for Pepperdine Law Review. Prior to attending Pepperdine, Mr. Barkowski graduated from the University of California, Berkeley, where he studied economics. Mr. Barkowski is an instrumentrated private pilot and enjoys flying in his free time. Mr. Barkowski is active in the firm's business litigation and insurance law practices.